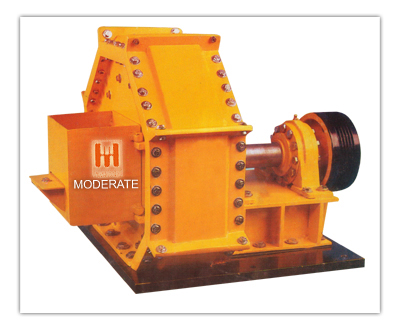 'MODERATE ROTOPACTORS (H.S.I.)' are designed to handle more volume of material to reduce required cubical size efficiently.
WORKING PRINCIPLE OF ROTOPACTOR:
The material to be crush is fed into the centre of impeller (ROTOR) rotating at high speed. Then crushed material is uniformly thrown outwards by means of centrifugal force.
Output gradation can be partially controlled by varying these factors:

A. IMPELLER (ROTOR) SPEED B. FEED MATERIAL CHARACTERISTICS.
The versatility and controlled impart principle makes MODERATE ROTOPACTOR especially valuable in the beneficial of Sand and Gravel making and in the crushing, Upgrading and Liberation of all types of aggregates.